Porsche Rennsport Reunion VI
A video story from the event
Event photography
Event film
Challenge
Film making – a relationship with the largest 6-year-long Porsche event in the world in Monterey, CA, USA In addition, it was important to show brand fans to the online gallery.
Solution
We took this task with a lot of activities before you left. The necessary approvals – m.in. permission to fly with the drone, the details of the scenario and the agenda of the three-day event were detailed instructions for us where we will record and what important details are to be included in the film. The event's video is a great way to capture the moments that are important to the life of your business and the brand Community.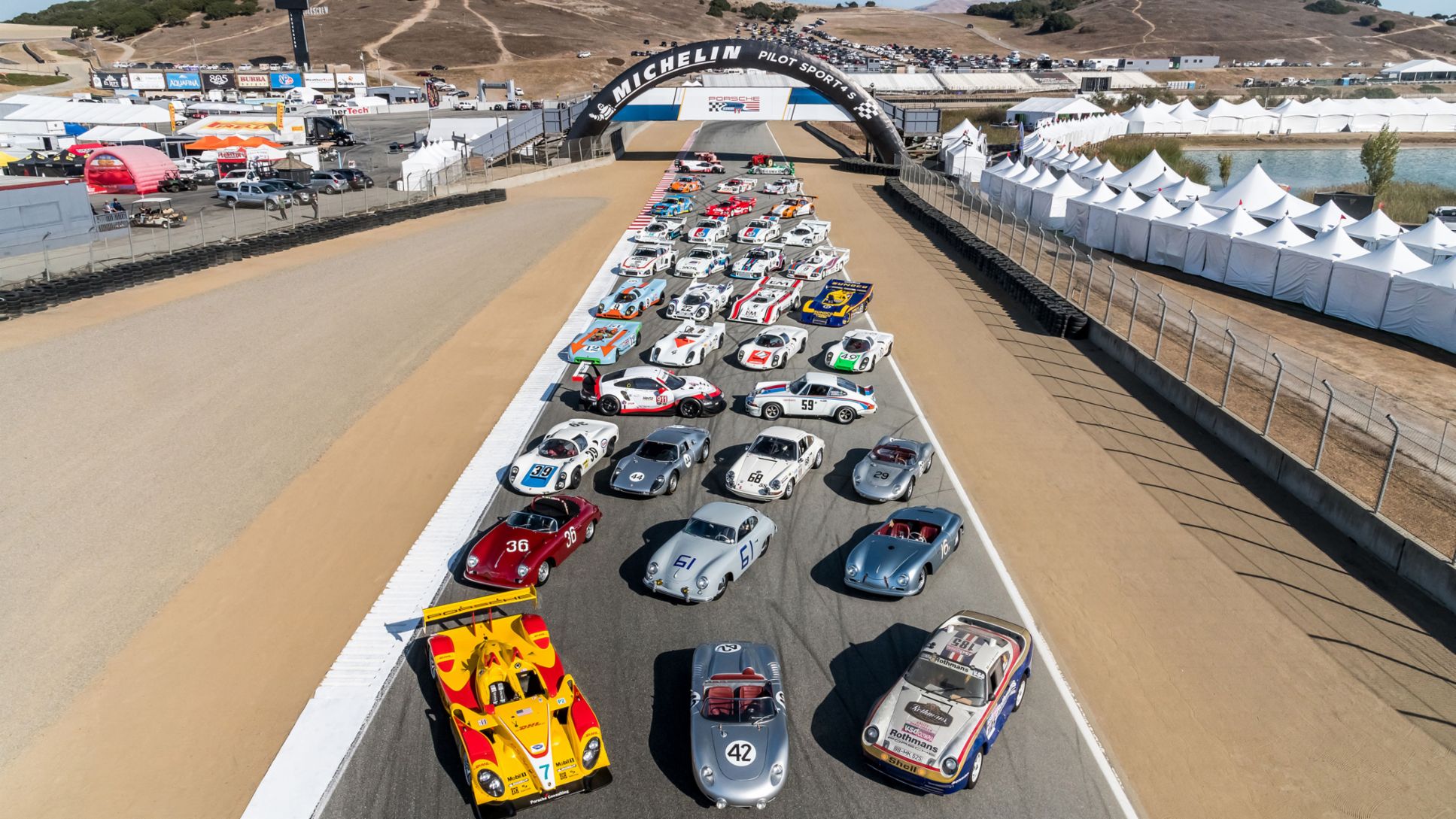 A video story from the event
It's an eventative film. It's all about creating content along with the event. It's important to capture the factors that make it unique. The atmosphere of the event is above all breathtaking vehicles – world-wide unique, all of which can be seen together. We had every corner of the event at our disposal and we had an atmosphere from the point of view of the visitors. A comprehensive event story is a reportage film that tells the story of the event and shows it with our eyes – the visitor. The customer wanted to show the variety of attractions and professionalism of the event organization.
Portrait photography
Porsche people is a reportage project that is designed to support the Porsche brand fan. Over eighty thousand people visited the event during the three days. A photo project using portrait photography is an attempt to determine what a subculture looks like people who identify themselves with a motorization icon – which is undoubtedly the Porsche brand around the world.
The photography of the portrait during the event focuses on what is most important for both sides – people. It draws attention to their history, image and a certain magic of a portrait, which as one of the most important areas of photography shows us the ambience and mood of the day.
Dynamic Content
The scenes that make up the film were developed with a camera that is almost always on the move. The film from the drone added pictures of the air that added film space
Storytelling
The film is narrated by Paweł Kalinowski, a well-known influencer from Porsche and the owner of Car-Bone. It is his words that merge the film and guide us, discovering information about this year's edition of the event.
Music
The licensed music performed by Amon Tobin is a major addition to the film content and speech narration. The film without music would be incomplete and, accordingly, takes the form of a complete work.