Polish Traditional Karate Union
Creation of the brand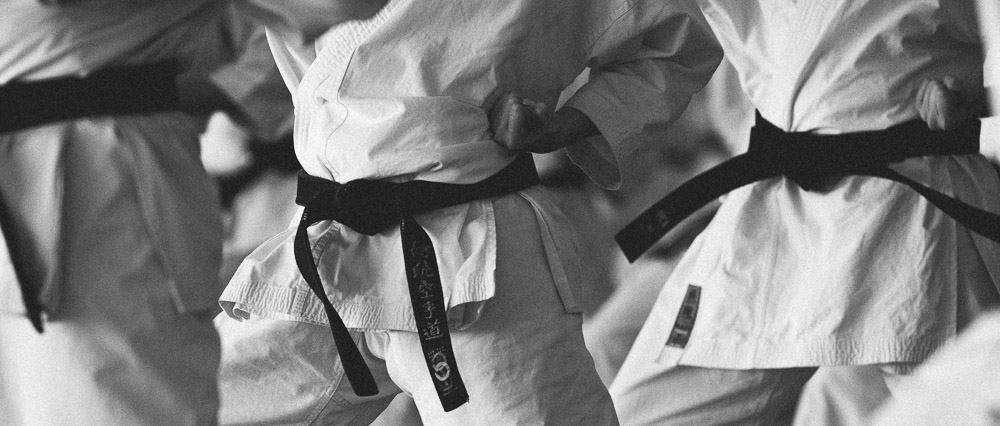 Photography
Film
Content
website
Llogo
papers
Challenge
When the Union was established, its founder, Paweł Janusz, Sensei, contacted us. The new organization needed many new solutions. Creation of a brand recognizable in Poland and abroad. Coherent and interesting, creating a logotype of cultural significance.
Rozwiązanie
Image film, documentary photography, image photography, website, and social media content. In addition, the logotype and its use in writing materials, plus modern website. Half a year of work on the complete image of the newly established organization. Building a brand from scratch.
Establishment of the Union
Among the many Karate associations in Poland, this particular one was established to honor the quality of training. The EU authorities are practitioners with extensive experience and physical skills. Sensei of the Polish Traditional Karate Union founded their organization to set new program and quality goals, of which we have become a part.
If you value quality and an impeccable, planned image, contact us, and let's discuss what we can prepare for your organization. We create solutions that unify the image and lead to an increase in the quality of information transfer. When planning joint activities, we take into account multi-dimensional activities that are to help you achieve measurable success on the Internet.
Image film
The documentary film presents the moment when the Union was founded, tells about the goals and assumptions for which the Union was founded. A reportage film is a great opportunity to convey your vision and idea of what you do. Show your idea with a moving picture. Your story deserves a movie. It is a documentary that best recounts situations and outlines plans for the future. Schedule a movie for your customers to watch. Think what you can convey with it.
Website
The complete product that we have prepared for the European Union is primarily an information page. The PUKT website is visited daily by over 1000 people. Frequently updated with new events, it is a guide for karate practitioners in the context of upcoming events, a place where they can view a photo and video gallery, contact the Union, pay membership fees, and register their participation in competitions. Moreover, we have created a map of clubs where you can train this martial art within the framework of the Polish Traditional Karate Union.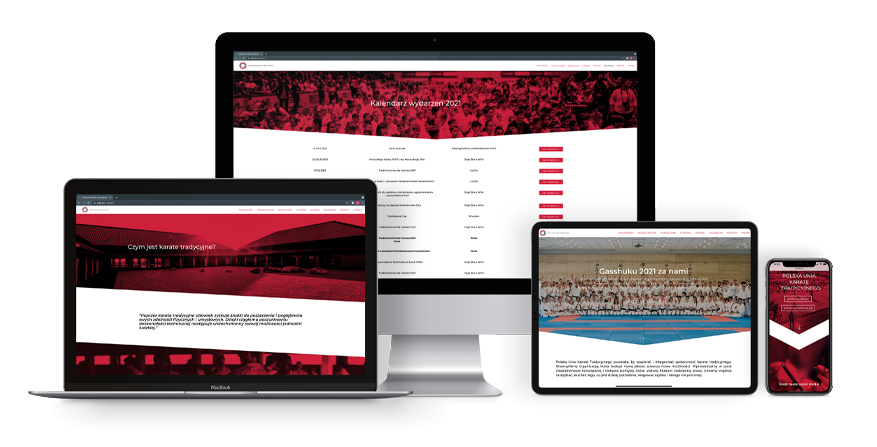 brand ID
The resulting logotype is based on three Shin Gi Tai circles – Mind, Body Technique. In the new logo design, we used colors related to the colors of the Master's Student and the Guide, giving the logo formal meanings. It is good for the brand when the logo also carries symbolic content.
stationary
Student diplomas are a souvenir issued to karate during exams for a higher grade. In addition to this important document, we have also prepared: business cards, letterhead, and UNIQUE cards – an individual electronic document.
systemPUKT
We also contributed to the creation of a system based on a cloud solution, which is used by clubs and players to track training progress and financial settlements at the Player – Club, Club – Unia, Club – Sensei, Unia – Sensei levels.
Creation of a brand
Preparing so many things within one aesthetic has a very beneficial effect on the final visual effect. The whole thing looks coherent and gives the impression of one whole. Scheduled activities controlled by one person responsible for the project help in the correct, i.e. timely, course of work. Creating a brand from scratch is a complicated process that we are ready to undertake to the full extent.
Entrust us with a set of creative activities, especially when the project is limited in time and formal decisions are made by a small group of people. It is easier than for a quick and efficient creative process.